Last updated: February 7, 2012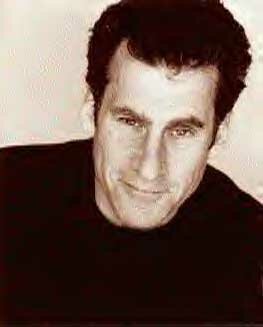 Paul Manfred Glaser was born on Thursday, March 25, 1943 in Cambridge, Massachusetts. He grew up in the residential towns of Brookline, and then on Dudley RD in Newton; upper-middle-class communities just outside Boston. He is the youngest of three children and the only son of Dorothy and Samuel Glaser - an MIT graduate, and an architect in the City of Boston.
Paul's exposure and interest in acting began at an early age. His older sister Priscilla, was very involved in the dramatic arts and theater. Paul's first stage appearance occurred when he was 14 in the production of "Amahl and the Night Visitors". He continued to involve himself in school plays throughout high school. "She influenced my interest in the theater," says Paul. "I Have 2 older sisters, the middle....the... younger of the two older sisters, ah, was determined to be an actress and I think, when we were very close when we were kids and I think I kinda followed in her footsteps and I found myself in my last 2 years of High School pursing aggressively starting to think about acting and getting involved in it. My mother used to do a lot of story telling and performance."

Filled with many wonderful memories of Newton,MA, Paul recalls these treasured things: "Skating at Kennard's Pond. Pillaging the Concord grape vines in the back yard. Walking to Newton Centre for a soda. Jumping into Autumn's piles of dead leaves. Walking home on snowy evenings. Finishing mowing the lawn, raking the leaves, picking up the apples. Watching the winter squirrels leap across the leafless tree branches from my window. Jack Oven, the 'Fruit Man' and his green fruit truck. Dogs; Duke, then Dorn. Walking in the woods. The coolness of the garage on hot summer days." There was also a lot of music, art and theater in Paul's growing up. "... and so I kinda headed in, ah, that direction. So when it came time to apply to a college, I choose a college with a good theater department. Then in the summers I did summer stock and repertory."



 

When Paul was 4, his first "stage" appearance was standing on a pillow in his living room conducting the Boston Symphony Orchestra while listening to them on the radio. On May 31, 1978, Paul actually got to conduct a symphony, The Newton Symphony at Boston College! Paul narrated "Lincoln's Portrait" by Copeland and the Ogden Nash verses to "Carnival of the Animals" by Saint-Saens. It was a marvelous performance!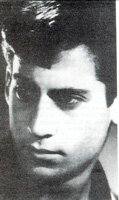 Paul's spiritual core of his religious training came from his father and grandfather, who was one of the founders of a conservative temple in Boston- the Kehilath Israel in Brookline, Massachusetts. In a 1998 interview with Jewish Television Network, Paul says: "Well, my father's father was a very religious man. He was one of the founders of a very big conservative temple in Boston Kehilath Israel in Brookline, Massachusetts and my mother wasn't, ah, at all raised in a very strong Jewish tradition. In fact, she was basically agnostic." To expand Paul's spiritual journey beyond Sunday school, when his father had met a student from Israel at MIT, he asked him to teach Paul his Haftorah for his Bar Mitzvah and to teach him Hebrew. At 16, in 1959, his teacher took Paul and 12 other young men on three month trip. Paul says "He and I became very close, this man, this teacher, and he went and ended up taking 12 young men to the Brussels' World's Fair and through France and then we got on the theater half, which is on of the reparatory boats and we sailed from Marseilles to Haifa and we spent a month and one-half in Israel, two months in Israel."4 Today, Paul considers himself a "Jew-Bu" (Jewish-Buddhist).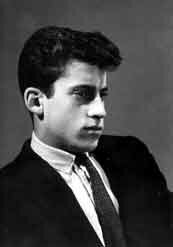 After graduating from Cambridge School of Weston, in 1961, Paul was drawn to Tulane University in New Orleans because it was the farthest place from home and it also purportedly had a good theater program. His roommate was director, producer and writer Bruce Paltrow. "Bruce and I were fraternity brothers and for one year, house mates with two other guys. Bruce was into the fine and applied arts, I was into theatre." "We had a great department--it was a spirited group,"5 Paul says. "I felt the people there were very supportive and I have nothing but good memories of the whole experience." He was fortunate to land a lot of good roles! In his junior year, Paul took a leave of absence for a six month trip to London where he studied and observed theatre. While in England , Paul studied with Max Adrian, a very well thought of character actor; audited classes at R.A.D.A, and L.A.M.D.A. and spent a month and a half observing at the Stratford Shakespeare Festival in Stratford-On-Avon. Paul returned with intentions of finishing his college degree at Carnegie Tech in their well known theatre dept. but "Carnegie Tech had insisted I lose a year in order to take some technical classes that taught what I had already learned to do in summer stock, so I passed on that, returned to Tulane and proceeded to try and implement lessons I had learned that Max had told me would take forty years to learn. He was right. I was terrible."
Always keeping busy, Paul performed in such plays as "Comedy of Errors," "Major Barbara," "Uncle Vanya," "Clarembard" "Juno and the Paycock," "Twelve Angry Men," "The Queen and the Rebels," and after Paul's return from London, Paul played the role of "the bandit" in Akira Kurosawa's "Rashomon."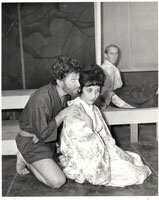 "The Bandit"
For Paul, what marked his college days was the passion with which his professors and fellow students approached their subjects. "The head of the department was a Dr. Monroe Lippman who I remember fondly. We had a theatre-in-the-round and a small proscenium theatre under what was left of the old football stadium. The Dept. had its reputation off its publication. "The Tulane Drama Review." "It was a place that allowed me to do an awful lot of work," he says, citing both Monroe Lippman and Irving Rivner as influences. "It wasn't just what they taught; it was more how they taught and their passion for what they taught. Finding people who are passionate about what they do is not as easy as one might think." People generally are unable to communicate their passions, he continues. "In the theater and the arts, passion is the fuel that makes it all go, so to have people like that as my mentors--people who were passionate about what they did and were willing to be there for you--was a valuable thing."
Paul appears as a "Juror" in the play "Twelve Angry Men" at Tulane University in 1966.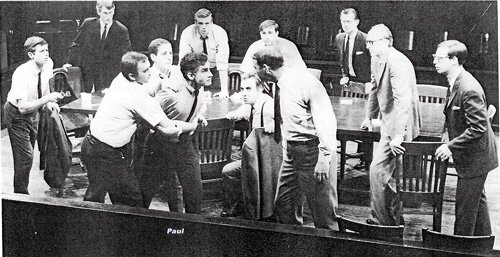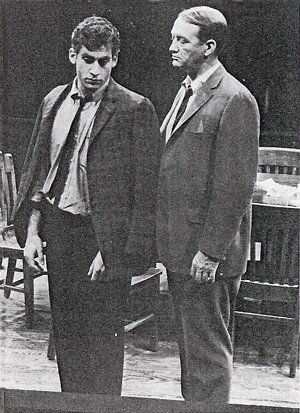 Paul spent his summers doing stock at Tufts Arena Theatre, the "Merry-Go-Round Theater in Sturbridge, Stockbridge Summer Theatre, Williamstown Summer Theatre, (abbreviated because of a backstage accident that landed him in the hospital for a month and a half), Cedar City Shakespeare Festival, and Loeb Drama Center where he played Raskalnikov in "Crime and Punishment," and Thomas in "The Lady's not for Burning," (his favorite play).
He continued his education at Tulane graduating with a B.A. degree in English Literature and Theater before heading back to Boston University where he earned a M. A. in Theater.
Paul believes his biggest personal breakthrough came when he was acting in Crime and Punishment at the Loeb Drama Center in Boston. The director had rewritten the script, with little understanding of the play, and faced with an opening night totally unprepared; Paul decided that the only way to get through the evening was to treat it as just another rehearsal. From that point, "I strove to make every performance a rehearsal."
In 1968, Paul headed for New York. While doing "under fives," (fewer than five lines on Soap Operas), Paul was approached by the Actors' Equity, where there was already another Paul Glaser on their books (Whose original name was Paul Groat), "We can't have another, it's against the rules." Feeling that Manfred Glaser sounded a "bit too pretentious", Paul decided on Michael Glaser. It was not until 1973, while doing a Guest Star on "Kojak," when Paul picked up "Variety" magazine and read that "Paul Glaser had died", that he was able to add Paul as his billing name…so then he became Paul Michael Glaser, keeping the name "Michael" because a lot of people had come to know him as that.
It was at this time that Paul was introduced to Renee Valente by Bruce Paltrow (his college roommate and friend from Tulane), who introduced him to an agent and had him appear in a talent showcase where he actually met David Soul for the first time. Soon after, "Michael Glaser" made his New York stage debut in Joseph Papp's rock version of "Hamlet" in the role of a soldier.
Regarding Hamlet, Paul states "I played a spear carrier, or rather a gun carrier, it being the rock version. I spent the next four years in New York, waiting on tables, tending bars . . . a great way to meet people ... keeping the crazy hours you keep in the beginning, saying to yourself as you fell into a bed at 4.30 a.m. that every star had to start this way."
"The Man in The Glass Booth"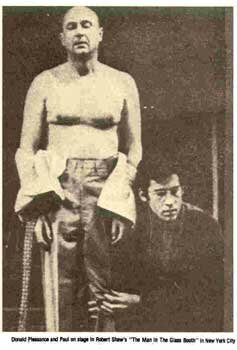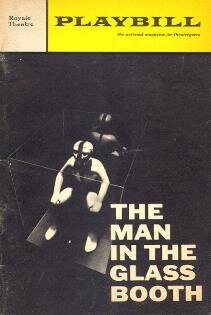 During those four years, Paul waited tables and tended bar as well as performing in several off-Broadway and off off Broadway. His big break came when he began his Broadway stage role in "The Man in The Glass Booth" with Donald Pleasance, written by Robert Shaw, and directed by Harold Pinter. Soon after, Paul was offered and turned down the role of the "director" for a Westport County Playhouse of "Butterflies Are Free" with Blythe Danner and instead went to The Coconut Grove Playhouse for an abbreviated season of "Room Service" with Jules Munchen. "I remember playing the night the Astronauts landed on the Moon. There were four people in the audience, two of whom were friends of mine from NYC who were surprising me."

While visiting friends in Westport, Paul went to see the pre-Broadway production of "Butterflies are Free" and was asked again if he would play the role of the director. He accepted "Butterflies Are Free" playing the role of director Ralph Stanton for seven months on Broadway (1968 - 1969). It would also become his first film role in 1972 after the filming of "Fiddler on the Roof."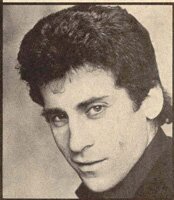 Paul's first experience of national popularity came on the daytime serial, "Love Is A Many Splendored Thing"(1968-1970), one of the last LIVE soap operas, where he played the role of Dr Peter Chernak. At the same time, Paul also starred in another one of the last LIVE soap operas, "Love of Life," as well as continuing to perform on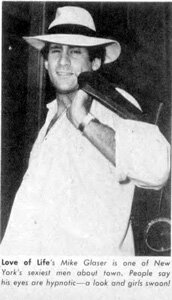 Broadways "Butterflies Are Free" at night.  During this period, Paul recalls "I got a phone call from my agent saying they were doing "Fiddler on The Roof" and I was dating a girl from Fiddler on The Roof of, the, the, Broadway show. And so, I had only seen the last 10 minutes. I had never seen the whole show. So, I had picked it up and read the ah, the script and I called my agent back and said "This guy here is, ah, 19 years old in Victorian Russia, so that means he really is 16, and I am 27. This doesn't work. I'm too old. She said "Well, they wanted to meet you". So I said "OK" and so I went to Sheri Netherlands and knocked on Norman Jewisons' door and Norman opens the door and looks at me and says "What are you doing here?" I said. "I'm here to read for Perchik" he says "You're too old".  "That's what I came to tell you". Hello! So he said, "Well, come in, I've got 45 minutes, I got nothing to do. Come on in." So I went in there and we, ah, he said "You wanna read, lets read." So we started to read, and I picked Norman up and danced him around the room and he said "Well, thank you, Good.", And a week later he called me and asked me out to Hollywood to do um, a screen test."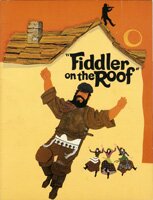 Fiddler on the Roof Program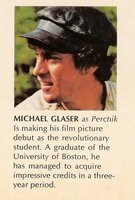 Paul, known and credited as "Michael Glaser", left soaps to take off for Yugoslavia to begin filming "Fiddler on The Roof" (1971) playing the role of Perchik.

"Butterflies Are Free"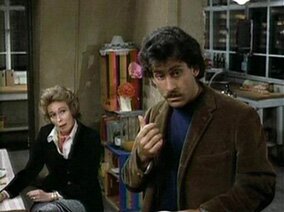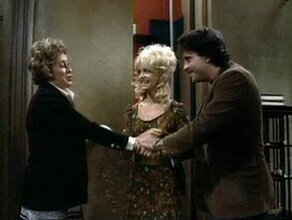 In 1972, Paul would appear in the film version of "Butterflies Are Free"reprising his role as director Ralph Stanton, with Goldie Hawn and Eddie Albert. Soon after its completion, Paul moved to California where he lived in a one-room cabin, with his dog " MAX ", in the Hollywood Hills on top of Laurel Canyon playing guest star roles in "The Streets of San Francisco" (1972), "The Sixth Sense" (1972), "The Waltons –Air Mail Man" (1972), and several commercials. Other roles came his way in "Kojak" (1973), TOMA (1974) and "The Rockford Files" (1974), as well as made for television movies, "Trapped Beneath the Sea" (1974) and "Movie of The Week, "The Impersonation Murder Case." "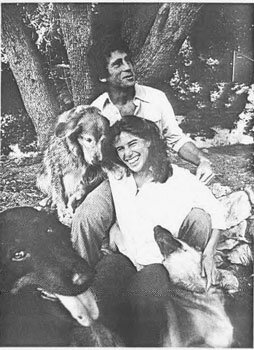 In 1975 Paul Michael Glaser and David Soul became the stars of Starsky and Hutch.
Over 150 wanna-be actors lined up for the role and because production was going to start filming immediately, screen testing could not be done. Paul's instant chemistry with David made the decision easy. "Paul was the best,"Naar recalls. "His reading simply blew us out of the room. He was amazing . . . He was head and shoulders above the rest.  So we took them together and that was the magic. They liked each other and they complemented each other enormously.  The rest is history."
Paul: "Along came this movie of the week,a backdoor pilot called "Starsky and Hutch,"and I read it, and I thought "well this would never make it to a series and I need film of myself. . . So, on this particular day, I went, I had in my house, ah, a big copper bowl full of walnuts, so on my way out the door I grabbed a handful cause I hadn't eaten and I got down to FOX and the place was full up and so I sat on the floor and I fell asleep and when I was awakened everyone was gone and they said "Are you here to read?" and I said "Ya," so they said "There's nobody else to read with you but come on in anyway." So I walked in, and I reached in my pocket and I took out 2 walnuts and cracked them and I thought, "OK" and so I started reading a page and a half and they said "Stop right there" and the next day they called me in to read with David."
When Paul turned up to audition for Starsky & Hutch, David Soul recalls it vividly: "In the test scene, Paul had to take the owners of a bar to task. He walked in with a bag of nuts and started using them in the scene - eating some and tossing some to me. We kicked off together right from the first minute. What pleased the director and everyone else around was the casual, natural way in which Paul played the scene. He also looked completely right. Even more important, you could sense right away that there was some sort of chemistry between the two of us, and that was vital. It has stayed with us all the way through."
Leonard Goldberg: "We brought in Paul Michael Glaser, and I remember putting them (Paul and David) in a room in Aaron's office, and Aaron and I walked out of the room but we watched from the doorway. We watched the two of them interacting and we watched their relationship, and I don't know why...I guess we got really lucky. We just said it works!" Joseph Naar: "When I first saw Paul, all of us were smitten by him. We had seen many, many, actors and many of them were very good but he has something extra. He looks like a man who might be called Starsky. He's very masculine and an extremely good actor."
William Blinn: "What Paul brought to the table was intelligence. I mean, if you could see his performance and know the human being at all, he's got an incredibly bright burning intelligence that he couples with humor. That's a hard combo plate"
People who witnessed the audition of Paul with David were excited to see a natural chemistry that they seem to demonstrate together right from the beginning. Actually, this was not the first time David and Paul had actually met. David recalls "Paul and I knew each other vaguely. We had met back at the time I had first made contact with Renee Valente. Paul had also been up for consideration as part of her search for new talent. But until Starsky & Hutch, we had never worked together."
David, Joseph Naar and others were immediately sold on Paul for the part of Starsky. How did Paul himself feel at the time? "I knew something had happened."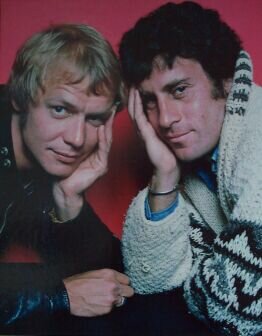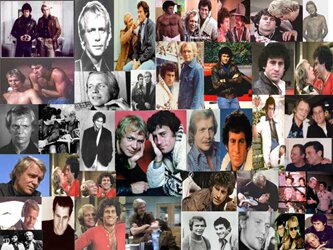 STARSKY & HUTCH first came on to our TV screens when the pilot movie was presented as an ABC-TV 'Movie of The Week' here in the US on April 30th, 1975. Their shooting schedule was brutal, working early in the morning till 9PM and till Midnight on Fridays! Reaction to our hero's was so strong, that production for the series began immediately after the airing of the movie. During the production of the first episodes, "S&H" fandomania and idolization was already taking hold in the US and abroad. Joseph Naar, given that the network was happy with the success of the series admitted he had been surprised.  "I had no idea that it would catch on like it did.  We were in the top ten from the moment we hit the air." Toys, posters, lunch boxes and magazines were everywhere!
Of Starsky and Hutch, Paul says "I never intended to do a series - I thought it would be a television movie and that was it," he says. "But it became a series and I became this thing called a 'celebrity,' and that was a journey unto itself."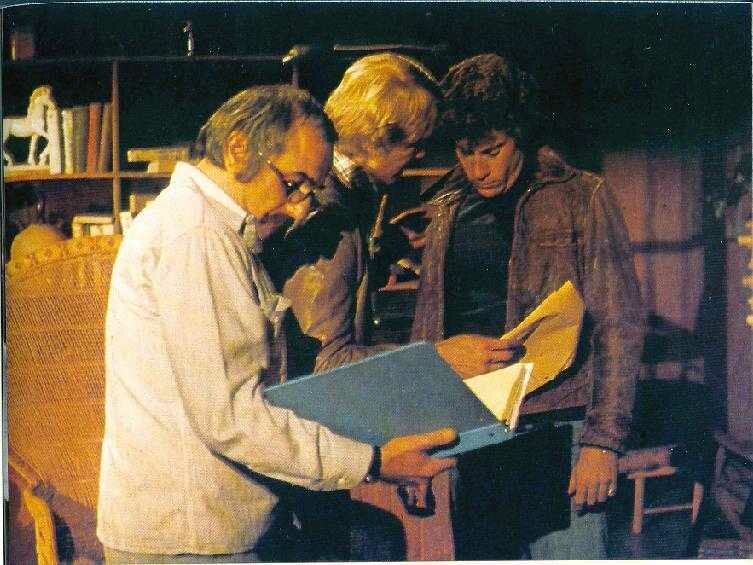 Paul: "When Starsky came along, Starsky for me was kind of an amalgamation of a lot of elements that I have worked on and his persona, the vulnerability and gullibility for the boy, and the ah, responsibilities and passions of the man and mixing the two so that you had an opportunity to play from a comedy to a tragedy."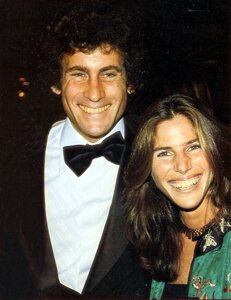 Paul and Elizabeth at the 1977 Photoplay Monthly Awards at which, Paul received the award for "Favorite Male Star." He also received the same award in 1978 as well as the award for "Favorite Television Show."
Also in 1976, during a S&H break, Paul starred as Harry Houdini, the great escape artist, in the TV film "The Great Houdini" with Sally Struthers.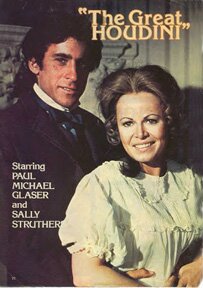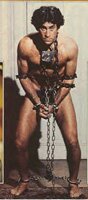 After returning to the set of Starsky & Hutch, Paul says "....that film became very intriguing to me. I began to really enjoy the whole idea of dancing with a camera and telling a story. I've always liked photography so, I loved telling a story with pictures and I love teaching and I love helping actors, and ah, so I gravitated to the ideas of, ah, of ah, directing, and learning directing. So along about the second year of Starsky and Hutch, I said that's it, I'm gonna direct."
During the third season, Paul began directing episodes "Class in Crime"; "Deckwatch"; "Ballard for a Blue Lady," which he wrote the teleplay for, and "Sweet Revenge", the last show made of S&H.
After Starsky and Hutch, Paul had received many offers for various films and even another police drama. The first offer he accepted was as Dr. Peter Ross in John Houston's film "Phobia." Paul continued another five years of acting  in the TV movies "Phobia", "Princess Daisy", "Wait Till your Mother Comes Home!" , "Single Bars, Single Women." , " The Light On Synanon ( Attack on Fear)", and "Jealousy."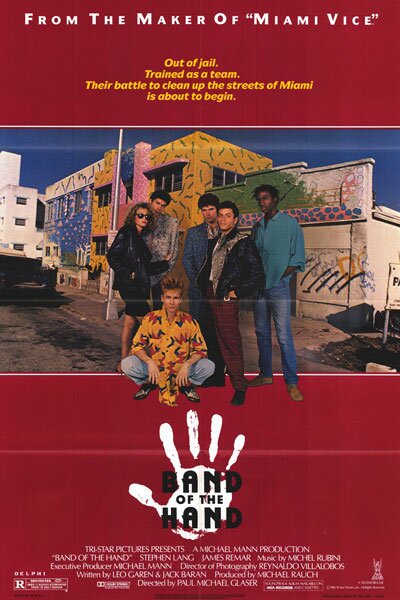 In 1985, he received an offer to direct his first feature film, "Band of the Hand."

In 1987, after two weeks into the production of "The Running Man" with Arnold Schwarzenegger, Paul was asked to take over on directing the film.
It would not be until 1992 that Paul began directing again, "The Cutting Edge," a romance story about a figure skater and a hockey player. He followed up with another film in 1994, "The Air Up There"starring Kevin Bacon.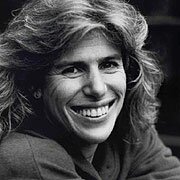 On Dec. 3rd, 1994, Elizabeth Meyer Glaser, died from complications of AIDS. Through her tireless efforts, her courage and her strength, today fewer children are being born with HIV and children with HIV infection are living longer and healthier lives.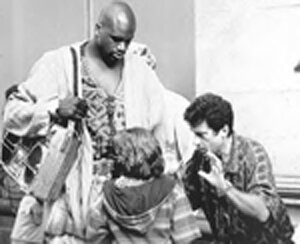 In 1995, Paul immersed himself in writing (as well as produced, directed, and having a "spot" role in) the screenplay for "KAZAAM," a feature film starring Shaque O'Neal. It would be his first feature film in which he began from conception to completion and distribution.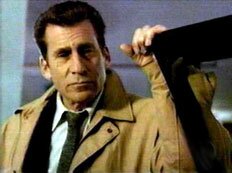 And in 2001, after a long absence, Paul stepped back in front of the camera in the television film, based on a true murder story, "And Never Let Her Go" playing the role of Detective, Frank Gugliatta. He also made an appearance in the independent film "F -Stops", starred as serial murderer "Art Kirkland" in "Ladies Night"(2005), a USA network murder movie of the week, and continued directing television series' including episodes of "Judging Amy" entitled " Look Closer" followed by episodes on several other television programs: "The Agency" (2001) (episode "Double crossover") (episode "Son Set") (episode "The Golden Hour"), "Robbery Homicide Division" (2002) (episode "Absolute Perfection") (episode "Had") (episode "In/Famous") ... aka "R.H.D./LA: Robbery Homicide Division/ Los Angeles" (2002), "Mister Sterling" (2003) (episode "Final Passage" aka "The Price"), to name only a few. Paul appeared in notable guest appearances on numerous television series' from 2001 to present day, as well as a few featured films.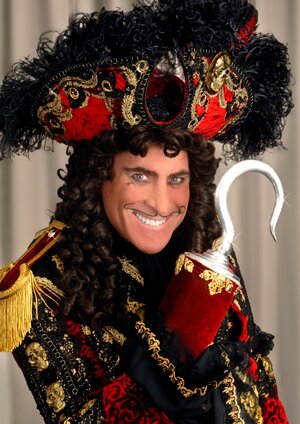 He also performed live on stage in Pantomine theatre in England playing the roles of "Captain Hook" in Peter Pan (2007), and Abanazahr in "Aladdin" (2008).
In 2009, with show business changing, as it always does, and with the exception of the odd acting role or directing job, Paul has found other creative outlets, photography, and writing with which to express himself and share what he has learned and what he continues to study throughout his life. Story telling has always been his passion, whether as an actor or as a director, and so, it only seems natural that he has made the transition into writing. He is preparing to self-publish his first book,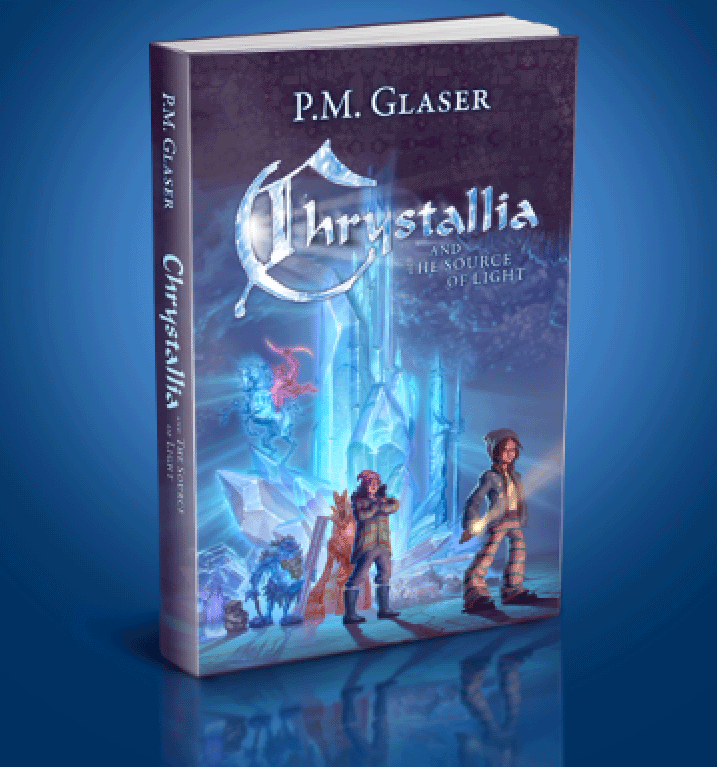 "Chrystallia and the Source of Light," and we are at present printing an 11X14 'Manuscript Edition' which will be used for marketing and possibly for sale. The 9×6  'for sale' version was launched in October, 2011, and will be followed by a 'coffee table' version and then a graphic novel....hopefully an animated film wont' be too far away! It is a long process which requires a lot of patience, however we are doing everything we can to make sure that we do as good a job as possible. I think that those of you that are waiting to read 'Chrystallia…' will be pleased. You can read a summary here!
It is a story about a thirteen year-old girl, (told in her voice) and her nine year-old brotherwho are about to lose their mother and their house. It is their last Christmas together andthe two children find themselves on an unexpected journey underground in the amazingworld of crystals and minerals in search of the source of light. It is a story of love and forgiveness. It is also a book about fear; its purpose in our lives and how we can use it. What I have learned has helped me immeasurably and I look forward to being able to share that lesson. Chrystallia and The Source of Light can be ordered, or through the website, Chrystallia.org
In addition, Paul has also been working on two additional novels. His second book is "Hook-Foot and Peg: A Cautionary Tale" and will be self-published in the same manner and due out in the spring of 2012. It is a story about an unpredictable and humorous relationship of a crippled Crow, a one-legged Sea Gull, and a multi-lingual, quite amorous Parrot and their effort to survive in our changing environment. Also, Paul is in the middle of his third book, a story about an older man, who spent his life as a detective in NYC, left the force under duress, and has been living in Paris for fourteen years waiting for the man who killed his partner and his girlfriend. He is also busy writing a screenplay, and looking forward to starting his fourth book!
Paul's book full book tour will begin in the spring of 2012, schedule to be announced soon!

"To seek and share the path..."


The journey continues....

 
FILMOGRAPHY

ACTOR:
"Live!"(2006)... Network President
"Faceless"(2006) (TV)... Bailey Hughes
Ladies Night (2005) (TV)... Art Kirkland
Starsky & Hutch (2004) .... Original Starsky
Total Cops (2003) (TV) (archive footage) .... Dave Starsky
Something's Gotta Give (2003) .... Dave
F-Stops (2001) .... Gabriel Ellis (older)
And Never Let Her Go (2001) (TV) .... Frank Gugliatta
Single Bars, Single Women (1984) (TV) .... Gabe
Attack on Fear (1984) (TV) .... Dave Mitchell
Jealousy (1984) (TV) .... Daniel
Princess Daisy (1983) (TV) ....Fred North
Wait Till Your Mother Gets Home! (1983) (TV) .... Bob Peters
Phobia (1980) .... Dr. Peter Ross
"Starsky and Hutch" (1975) TV.... Det. Dave Starsky
The Impersonation Murder (1975) (TV) .... Gordon Lampert (Reid Buxton)
The Great Houdini (1976) (TV) .... Harry Houdini (Erich Weiss)
... aka Great Houdinis, The (1976) (TV)
Starsky and Hutch (1975) (TV) ....Det. David Michael Starsky
Trapped Beneth the Sea (1974) (TV) .... Jack Beech
Butterflies Are Free (1972) (as Michael Glaser) .... Ralph
"Love of Life" (1951) TV Live Soap .... Dr. Joe Corelli (1971)
Fiddler on the Roof (1971) (as Michael Glaser) .... Perchik
"Love Is a Many Splendored Thing" (1967) TV Live Soap.... Dr. Peter Chernak #1 (1969-1970)
NOTABLE TV GUEST APPEARANCES
"The Mentalist"- 'Scarlett Letter' (2009)…Walter Crew
"Numbers"-'Conspiracy Theory' (2008)…Bret Hanson
"Criminal Minds"- 'Masterpiece' (2008)…Detective Garrity
"The Closer" -´Speed Bump' (2008)…David Mayhan
"Third Watch"(2004) playing "Captain Jack Steeper" in episode: "No More, Forever" (episode # 5.15)February 20, 2004
"Third Watch" (2004)playing "Captain Jack Steeper" in episode: "Blessed and Bewildered" (episode # 5.14) February 13, 2004
"Third Watch" (2004) playing "Captain Jack Steeper" in episode: "Sleeping Dogs Lie" (episode # 5.13) February 6, 2004
"The Rockford Files" (1974) playing "Ralph Correll" in episode: "Find Me If You Can" (episode # 1.9) November 1, 1974
"Aces Up" (1974) a guest appearance as the "son" in the pilot episode.
"Kojak" (1973) playing "Lou Giordino" in episode: "Down a Long and Lonely River" (episode # 1.19) March 20, 1974
"The Waltons" (1972) playing "Todd Cooper" in episode: "The Air Mail Man" (episode # 2.13) December 13, 1973
"The Streets of San Francisco" (1972) playing "Jason Kampacalas" in episode: "Bitter Wine" (episode # 1.12) December 23, 1972
"The Sixth Sense" (1972) playing "David Hall" in episode: "Candle, Candel Burning Bright" (also known as "And Scream by the Light of the Moon") (episode # 1.21) November 25, 1972; credited as "Michael Glaser"
"Cannon" (1972) playing Jason Logan in episode "Nobody beats the House"
"Toma" (1972) playing Jimmy Bellow
STAGE WORK - ACTOR
Abanazar (Abanazaahhharrr!) in Aladdin (2008 – 2009)…UK Panto Production
Captain Hook (Mr.Darling) in Peter Pan! (2007-2008)..UK Panto Production
The Lady Cries Murder (1981)
Butterflies are Free (1968)
Man in a Glass Booth (1968 - 1969)
Rock Hamlet (1964)
Boston University Theatre (1967) Escurial - director
Henry IV
Richard III
Tulane Theatre (1961 - 1966)
Comedy of Errors
Major Barbara
Uncle Vanya
Clarembard
Juno and the Paycock
Twelve Angry Men
The Queen and the Rebels
SUMMER STOCK
Crime and Punishment - as "Raskalnikov"
The Ladies Not for Burning - as "Thomas"
The Emperor (1960's)
Amahl and the Night Visitors (1957)
DIRECTOR
( 2000s) ( 1990s) ( 1980s) ( 1970s)
"Criminal Minds"- 'Masterpiece' (2008)
"Las Vegas"( Fall 2007) TV (episode "Adventures in the Skin Trade")
"Raines" (2007) TV (episode "Fifth Step" )
"Las Vegas" (2006) TV (episode "Wines and Misdemeanors")
"E-Ring" (2006) TV (episode "Brothers in Arms" )
"Las Vegas" (2005) TV (episode "For Sail by Owner" )
"Las Vegas" (2005) TV (episode "Double Down, Triple Threat ")
"Third Watch" (2005) TV (episode "Welcome Home")
"Las Vegas" (2005) TV (episode "To Protect and Serve Manicotti")
"Third Watch " (2004) TV (episode "Alone Again, Naturally")
"Mister Sterling" (2003) TV (episode "Final Passage" aka "The Price")
"Robbery Homicide Division"(2002)TV (episode "Absolute Perfection") (episode "Had") (episode "In/Famous") ...aka "R.H.D./LA: Robbery Homicide Division/ Los Angeles" (2002)
"The Agency" (2001) TV(episode "Double-crossover") (episode "Son Set") (episode "The Golden Hour")
"Judging Amy" (200) TV (episode "Going Down") (episode "Look Closer")
Kazaam (1996)
"The Air Up There" (1994)
Amazing Stories: Book Four (1992) (Video) (segment "Blue Man Down")
"The Cutting Edge (1992)
"The Running Man" (1987)
Band of the Hand (1986)
"Amazing Stories" (1985)TV (episode "Blue Man Down") ... aka "Steven Spielberg's Amazing Stories" (1985)
"Otherworld" (1985) TV (episode "Village of the Motorpigs")
"Miami Vice" (1985)TV (episode "Smuggler's Blues") received an Emmy nomination
"Miami Vice" (1984) TV (episode "Prodigal Son") (episode "Calderon's Demise")
Amazons (1984) (TV)
"Starsky and Hutch" (1975) TV (episodes "Bloodbath (1977)", "Class in Crime (1978)", "Partners (1978)", "Ballad for a Blue Lady (1979)", "Sweet Revenge (1979)")
PRODUCER
The Gospel of Lou (2004) (Consulting producer)
Kazaam (1996) (producer)
Double Impact (1991) (producer)
WRITER - FILM, TELEVISION, STAGE
Kazaam (1996) (story)
OTHER CREW CREDITS
Fiddler on the Roof: 30 Years of Tradition (2001) (TV, DVD)
APPEARING AS HIMSELF
( 2000s) ( 1990s)
Hollywood Singing & Dancing: A Musical History - 1970's (2009) (Video)
Consolidated Credit TV Commercial (2005, 2006) (TV)... Himself
Game Theory (2003) (TV) .... Himself
VH-1 Where Are They Now: TV Hunks (2003) (TV) .... Himself
Miami Vice: The E! True Hollywood Story (2001) (TV) .... Himself
Fiddler on the Roof: 30 Years of Tradition (2001) (TV) (uncredited) .... Himself
Special Effects: Anything Can Happen (1996) .... Himself... aka Special Effects (1996)
NOTABLE TV TALK SHOW GUEST APPEARANCES
Rich and Judy Interview for Starsky & Hutch" film release, 2004
Graham Norton Show, BBC for Starsky & Hutch" film release, 2004
Cold Pizza Interview for Starsky & Hutch" film release, 2004
Ali and Jack Show Interview for Starsky & Hutch" film release, 2004
"Today Show" Interview for Starsky & Hutch" film release, 2004
Deborah Norville Tonight, March 3, 2004
Favorite Stars Then and Now 2003
VH1 Acknowledgement for Paul's LTA and "Starsky & Hutch" film update, July 2003
Interview for release of "30th Anniversary of Fiddler on the Roof", 2003
Entertainment Tonight "And Never Let Her Go", 2001
ABC Interview for "The 70's, the Decade that changed television.", 2001
British Document "Word On The Street" Starsky and Hutch documentary, 1999
Jewish Television Network, 1998
Al Roker Interview, CNBC 1996
Rosie O'Donnell Interview for "KAZAAM" release 1996, July 17.
Entertainment Tonight, 1996
"GMTV" (1993) playing "Himself" 11 March 2004
Live with Regis and Kathy Lee for "The Cutting Edge" film release, 1992
60 Minutes Interview with Paul and Elizabeth, 1990
The Toni Tenille Show for release of "Phobia", 1980
Merv Griffin, Interview for "Phobia" film release, 1980
Mike Douglas Interview for "Phobia" film release, 1980.
Merv Griffin, Interview with Paul and David Soul, 1977
Mike Douglas interview for "The Great Houdini", 1976
Paul's first interview with Mike Douglas 1976



Please use the SITEMAP for complete navigation of this site!
All contents including Video, Audio Recordings, Speeches, Photography, and Poetry are the personal property of
Paul Michael Glaser, paulmichaelglaser.org, and SITMOIA Productions, Inc;
All Rights Reserved; No Usage Authorized.
All materials on this site are used for informational purposes only! This website is created only for the personal enjoyment of the fans of Paul Michael Glaser, the Internet public and anyone else interested in sharing the journey withPaul Michael Glaser.
They are NOT to be copied and posted on other sites or used in any other fashion.
Transcripts by Pam.