P M GLASER'S UPCOMING BOOK TOUR EVENTS:
Cross-Country Summer Bus Tour 2013
Have you ever experienced 'darkness'…or thought of what comes after that darkness? Or what's on the other side of it?  Have you ever been so scared that you can see it? Have you ever thought about how that fear can waken you to find your greatest strengths? And what about or where IS the true source of 'Light'?  What IS the true source of love and life?
Love…it IS the `purest aspiration of humankind…it ties us all together'…
….and it is also something that is not present enough in our often too judgmental world today..
'Chrystallia and The Source of Light' by PM Glaser…
It's more than just a book..it's a fun journey, a beautiful journey of the heart…hold the book close to yours when you read it or just hold it and 'reflect'…you may feel empowered within…
"Love'…it's a 'big' thing you know, it can 'do' a lot of things to us and Chrystallia will touch your heart in many ways and differently every time you read it! It will help you think about your own love(s), your own life and how, now matter what, there IS love and that you can (and should…don't take people, things…life for granted) find appreciation for everything and everyone you have in your life, even if you have experienced some great sorrow that overwhelms you, changes you. That's what Chrystallia is about…'love'…OUR 'Light' and maybe by reading it a few times, sharing your thoughts with others, you will find what that means for YOU and those around and in you and you will find 'your way home!'
This new 'land' of Chrystallia is full of wonderful zany characters with 'attitudes,' and 3D-personality, all 'living' in an incredibly colorful world of crystals where 'rules' govern the order of the 'moment.' Paul's vivid use of descriptive and figurative language is quite imaginative, inspirational, poetic and fresh. There is wordplay full of symbolism and mystery, like a puzzle loaded with laughter, subtle witticisms, terrific puns ('You got 'rocks' in your head?'), comedy, and rhymes and riddles! There are cool messages, some in unique 'sing-song' fashion, of faith, hope, compassion, love, forgiveness, and valuing relationships throughout like a treasure chest full of the richest gems that you've found only after searching high and wide with an ancient world map encrypted with hidden code and symbols.
is heartfelt, often whimsical and very moving (got tissues??), it's a story where a brother and sister, Jesse and Maggie, journey to a land never seen or even known before, a 'place' that you cannot even begin to imagine and just when it seems that there is no way out, and the end of 'Light' is eminent, there is a miraculous transformation which takes the characters, and subsequently the reader, to a 'place' within themselves and delivers them all to a realization of what life and our journey together is all about! I think a lot of young adults will relate to this adventure and certainly the sibling relationship and 'birth order issues' that seems to be present in some lives…the exploration into Maggie's heart and being will help a lot of people who may presently have or have had this experience in their life.
It's a story told through the eyes and heart of Maggie who takes in quite a bit of the atmosphere around her deeply into herself. Her survival instinct is projected by creating a `false,' tough exterior to her being. She questions her `self-worth,' judges herself harshly, and thereby, indirectly and unknowingly, others. Jesse is a sensitive young boy with the gift of the `positive power of belief.' He is full of unconditional love, and trust, belief in others. I think that most people have a bit of Maggie and Jesse inside themselves…that's what adds to this marvelous journey embossed therein those pages.
Through the gift of Paul's narrative writing, you can feel yourself a part of the presence with Maggie and Jesse, and while you can truly feel them grow together in a bond that was deeply hidden within themselves, a bond they didn't even know they shared, you will actually witness how they discover their love for themselves, for each other and the awesome power that grows from 'within' during their journey.
It's very apparent that Paul M. Glaser was able to dig into that very 'place' from deep inside, you know, that 'secret place' most of us have wherein you discover things you didn't really know about your 'self.' He explores the areas of the mind, heart, and well-being in a fun and imaginative, mysterious way that is poignant for anyone in any 'plane of time.' It's a novel for the young and not so young and one that children and young adults especially will identify with. I think you will agree that this is arguably one of the best of all family books, and destined to become one of those classics of world literature that children and adults will enjoy together for generations.
Read the book…discover all these things and more for your 'self!' I have no doubt that you will find and feel that some of the characters that are 'a part of you!" I love Baz, he's one of my favorites…very dutiful and dedicated, right to the end…Princess Amethyst for her glowing inner beauty and wisdom…Torri for her 'humor', honesty and inquisitiveness…certainly Pyrope…genuine in his innocence and hopefulness…ahh so many to explore within your own self!!
There have been many other fantastic fantasy adventures written in the past, like 'The Wizard of OZ,' 'Alice in Wonderland,' the works of Charles Dickens and currently, 'Harry Potter,' and Twi-Light series etc, but now it's time for them to move over…clear a neat space on your mantle…there are none like 'Chrystallia and the Source of Light.' So read on, journey on and discover your own new personal adventure by truly finding a unique way of 'thinking outside the box.' It's a 'crystallized spiritual' trip within, tbs!
Can't finish my review without mentioning the artwork by Dave Zaboski ()…it's awesome! He really captures the vivid detail and passion of Paul M Glaser's 'world'…some of them would make cool mini posters…especially the inside dust jacket of all the characters…this alone would make a fun border to decorate a room with…maybe even line a few spots with Paul's hand drawn maps! Cool! Paint your room in Chrystallia fashion!! Hmmm…I think I will have some fun and paint my own wall murals like that!
Love…it IS the `purest aspiration of humankind…it ties us all together'…
Ohhhh. "You've got spaahkle, Mister!"
I hope You will find Your heart!
Coming up, an audio book with awesome character voices and lot's of great 'stuff'!
Metabless ya'll!
* (Chrystallia is available NOW!)
Happy reading everyone….may you find your true heart, your true self and discover your greatest strengths!


The Old official website will always be updated….'glow on over' for continuous Light…
"We are here for a reason. We are here for a life. We are here to celebrate, live and love one another. And by that, so do we extend a helping hand and compassion that is strong enough to move mountains."…pmg
On Sale Now! ORDER your copy today.
NEW WEBSITE: Visit the NEW Chrystallia and the Source of Light
Follow Chrystallia
A portion of the proceeds from Chrystallia will go to the Elizabeth Glaser Pediatric AIDS Foundation


A LITTLE LIGHT ABOUT PAUL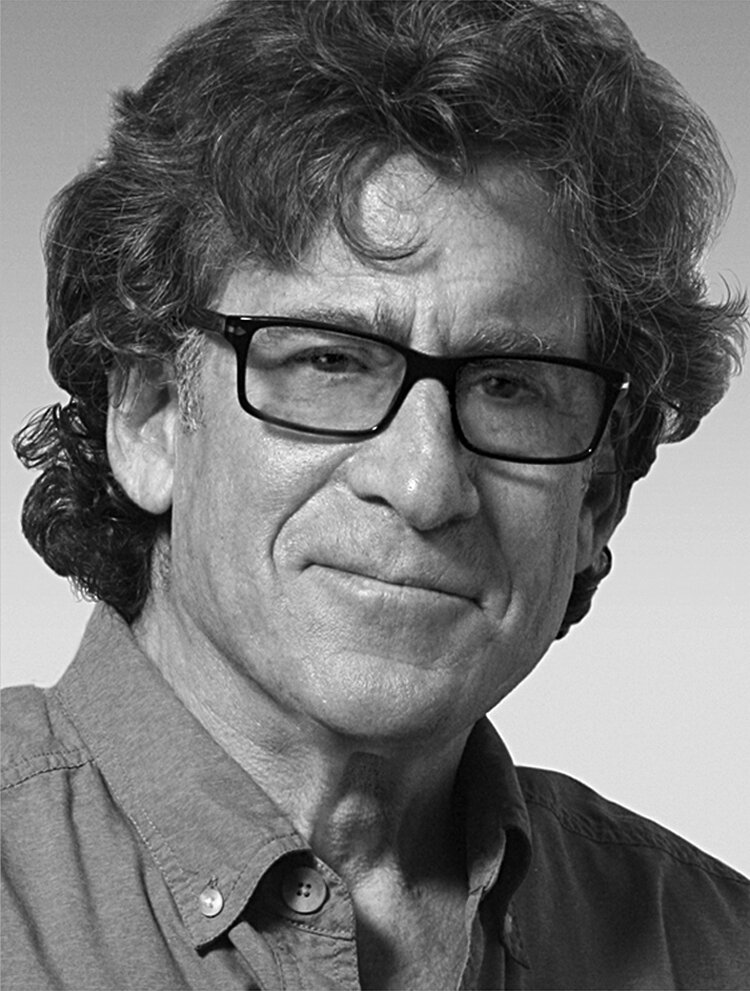 Born in Cambridge MA, on March 23, 1943, lived his childhood in Brookline and Newton MA. Paul graduated from Tulane University with a Bachelor of Liberal Arts degree in English Literature and Theatre, and Boston University with a Master's Degree in Theatre.Paul has been blessed with the opportunity to tell stories as an actor, a director, and now a writer just as we are blessed to receive his gifts. His life has had, and continues to have so much in it that the best way for Paul to share what he has learned from his experiences is to tell a story…stories full of 'light, love, courage in the face of helplessness, forgiveness, discovering the truth of yourself and finding your way 'home.' 'Chrystallia and the Source of Light' IS that story and his only hope is that you and yours enjoy discovering and rediscovering it as much as he has telling it. I knowthat those of you that are waiting to read 'Chrystallia' will be pleased. It's one of those great novels in which you discover new things every time you read it.Paul Glaser currently serves as Honorary Chairman of the Board of the Elizabeth Glaser Pediatric AIDS Foundation, the leading non-profit organization committed to ensuring better overall medical treatments for children, preventing mother-to-child transmission of HIV, and creating a healthier future for children worldwide.  He was chair of the Board of Directors from 1996 to 2002.As an actor, Paul appeared in over 50 roles in regional, repertory, off-Broadway and Broadway theatre. He has appeared in the television soap operas 'Love is a Many Splendored Thing,' and 'Love of Life.'  He is well known for his role as Starsky in the television series, 'Starsky and Hutch.'  He has many guest starring roles in a number of T.V. series and television movies in the past. He has appeared in the movies, Fiddler on the Roof, Butterflies Are Free, and ,Phobia, Something's Gotta Give, with Diane Keaton, and Starsky and Hutch – the movie.,  Paul also writes, directs and produces motion pictures and television shows. He has directed and/or produced 'Band of the Hand,' 'The Running Man,'  'The Cutting Edge,' 'The Air Up There,' and 'Kazaam' and recent television shows including,  Judging Amy, The Agency, Robbery Homicide Division, and Mr. Sterling, Lyon's Den, Las Vegas, and The E Ring.At present, Paul is self-publishing his first novel, Chrystallia and the Source of Light which is currently He has also completed a second novel, 'Hookfoot and Peg'which will follow 'Chrystallia' in 2012. Two other novels and a screenplay are also in the works.He resides in Southern CA. He has a son, Jake, now 27 years old from his marriage to Elizabeth Glaser, who died in 1994 from complications of AIDS, and a daughter, Zoe, (14) from his second marriage.

"I have always loved story telling. To me, it is our most sacred way of passing the experience of our human lives to all those that will follow. It is our way of celebrating our indomitable spirit, our quest for knowledge and our pursuit of love. It ties us together.

All of us.

It reminds us why we're here.

It reminds us why we are human." pmg

Full Biography