Chrystallia Video's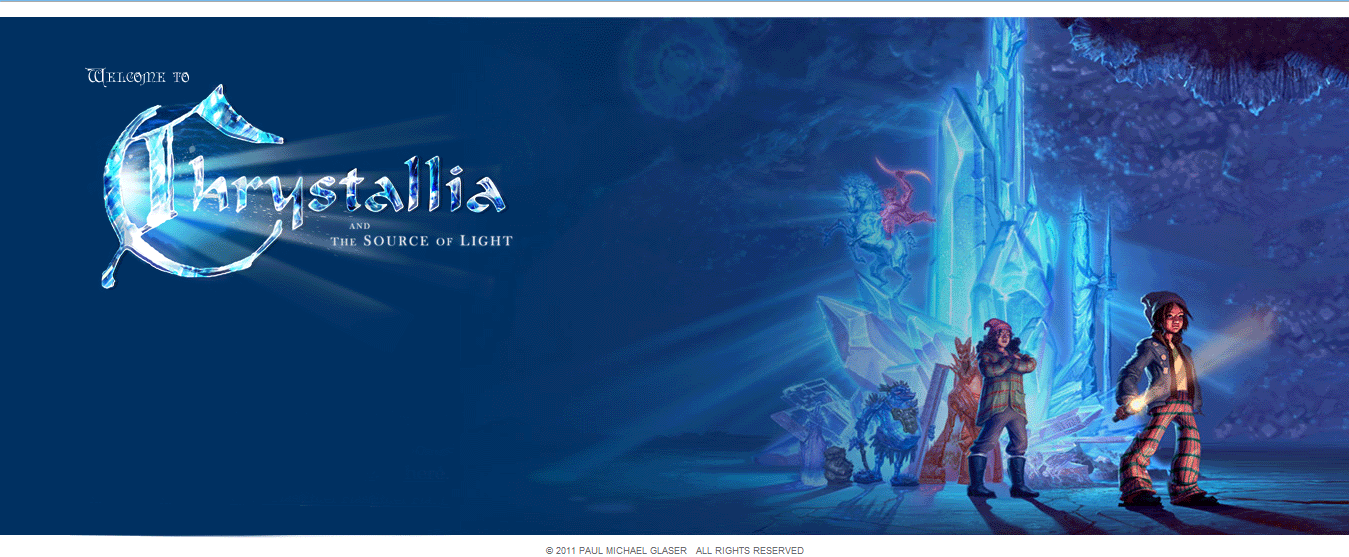 Buy it


Also at:

Amazon or Barnes & Nobles;
Kobo EBooks
In Canada...'Chrystallia and the Source of Light' at your local CHAPTER'S/ INDIGO

Available in English and soon on ebook in French, Italian, German and Spanish!

P M Glaser's UPCOMING BOOK TOUR EVENTS:




Hollywood Show -Feb.10-12
Burbank Airport Marriott Hotel
2500 North Hollywood Way Burbank, Ca


The Sacramento Autorama
February 17-19, 2012
Cal Expo Fairgrounds
Sacramento, California




Cross-Country Summer Bus Tour 2012
(Schedule TBA)


ComiCon July 12-15, 2012
San Diego, CA Convention Center


Barnes & Nobles 2012
Store Signings...TBA


Fall & Holiday 2012..
Great Stuff coming!
There's a lot to say…it's a work of art that shines with the light in each of us! I know you all will enjoy 'Chrystallia and The Source of Light' as much I did working on it with Paul...it really IS more than just a 'book'...it's a magical mystery tour waiting for YOU!
It will 'rock' your world!!
Spread the "LIGHT!'
Chrystallia Introduction
Follow Chrystallia

A portion of the proceeds from Chrystallia will go to the Elizabeth Glaser Pediatric AIDS Foundation
Spread the "LIGHT!'
Buy it*:
P M GLASER and CHRYSTALLIA MEDIA LINKS
A Nice WGBH Radio Interview
Please use the SITEMAP for complete navigation of this site!
All contents including Video, Audio Recordings, Speeches, Photography, and Poetry are the personal property of
paulmichaelglaser.org
All Rights Reserved; No Usage Authorized.

They are NOT to be copied or posted on other sites or used in any other fashion.
Sharing the journey with Paul Michael Glaser.
| Support the | |
| --- | --- |
Transcripts by Pam.
Last updated: February 7, 2012