CHRYSTALLIA MEDIA LINKS

There's still great love here...you just have to let it in....not just 'use' it...
It's all about compassion, kindness, courage, fear, forgiveness...Love!
(or is it really about what YOU can discover within your 'self' or is it ........???)
Buy it

or Amazon or Barnes & Nobles

 




There's a lot to say…it's a work of art that shines with the light in each of us! I know you all will enjoy 'Chrystallia and The Source of Light' as much I did working on it with Paul...it really IS more than just a 'book'...it's a magical mystery tour waiting for YOU!

It will 'rock' your world!!

Spread the "LIGHT!'

Follow Chrystallia

A portion of the proceeds from Chrystallia will go to the Elizabeth Glaser Pediatric AIDS Foundation

Spread the "LIGHT!'
© Chrystallia 2010 All Rights Reserved
CHRYSTALLIA & The Source of Light
Please use the SITEMAP for complete navigation of this site!
All contents including Video, Audio Recordings, Speeches, Photography, and Poetry are the personal property of
Paul Michael Glaser, paulmichaelglaser.org, and SITMOIA Productions, Inc;
All Rights Reserved; No Usage Authorized.

They are NOT to be copied or posted on other sites or used in any other fashion.
Sharing the journey with Paul Michael Glaser.
Support the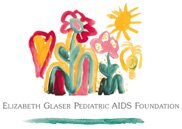 Transcripts by Pam.
Last updated: November 7, 2011